Getting ready for Fall Show Season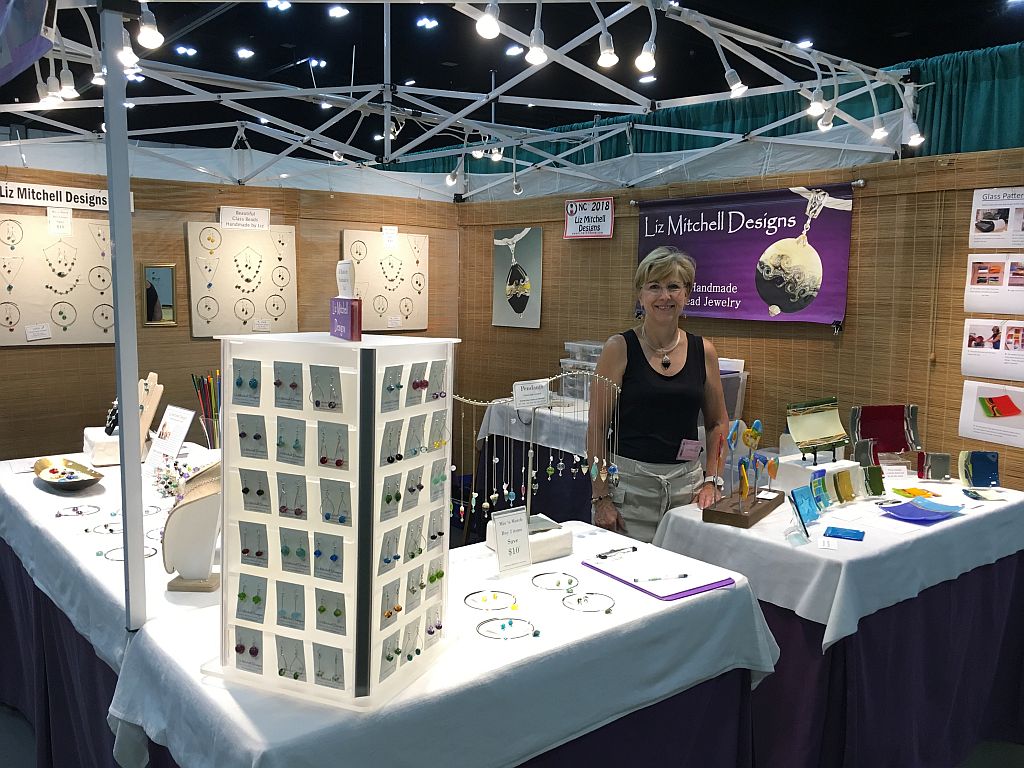 Hi! It's been a busy couple of months as I've been preparing for my fall shows on the East coast. Along with my usual show line-up, I've been accepted into several Sugarloaf craft shows and it has been delightful meeting the people at them.
Doing shows is an important part of my business and one that I truly enjoy. As I work by myself there aren't many opportunities for feedback. It is when I am at a show that I really receive your comments and suggestions on my work. I get to see my beads again, looking through your eyes. Not that it becomes rote, but when I am at the torch making so many beads, I can lose sight of the individual beauty that is in each one. Thank you for the reminder!
It's back to my torch for now. I hope to see you at one of my shows this fall – please check my show schedule to see when I'll be in your area. Happy Fall!